Loadmaster 800iX- highly accurate on-board weighing system
Loadmaster 800iX
---
The RDS Loadmaster 800iX is a highly accurate dual-sensor, temperature and slope compensating on-board weighing system, suitable for use on all types of loader for check-weighing incoming good
Advantages:
Eliminates return trips from the weighbridge of over/underloaded vehicles.
Reduces weighbridge queues.
Ensures vehicles are correctly loaded first time.
Improves site safety by eliminating unnecessary vehicle movements.
Weighing "Ëœon the lift"â"¢ speeds operation, enabling operators to load more lorries per shift.
Features:
Lift speed, temperature and slope compensated dynamic weighing mode.
Static weighing mode.
Live last bucket tip-off facility.
Multiple attachment or product calibration facility.
Overload logging.
Net weighing function (for containers/pallets).
LED backlit screen and keypads.
s, lorry loading and other basic weighing requirements.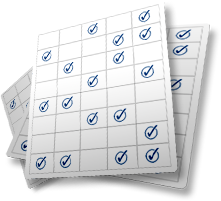 Aplicaciones
y características
Detalles del Producto