A highly accurate, dual-sensor, temperature and slope compensating on-board weighing system for larger loaders that can help increase loading efficiency, cut vehicle movements on site increasing safety and ensure vehicles are correctly loaded first time.
Loadmaster 8000iX
---
Advantages:
Provides an operational and management record of loading activity.
Ensures lorries are correctly loaded first time, eliminating return trips from the weighbridge of over/underloaded lorries and reducing weighbridge queues.
Improves site safety by eliminating unnecessary vehicle movements around the site.
Weighing "Ëœon the lift"â"¢ speeds operation; enabling operators to load more lorries per shift.
Pre-programmable batch/blending mode for product mixtures.
Easy upgrade path from existing systems or to other models.
Features:
Lift speed, temperature and slope compensated dynamic weighing mode.
Live last bucket tip off facility.
Multiple attachment or product calibration facility.
1,000 store internal database for products and customers.
Integral SD card reader for fast and efficient data transfer to a PC.
Compatible with RDS optional extras e.g. Printing & Telemetry.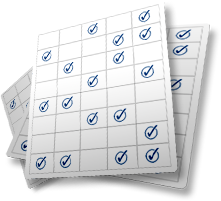 Aplicaciones
y características
Detalles del Producto